Back to basics calf care: The difference protocols will make to calf health on your farm
Back to basics calf care: The difference protocols will make to calf health on your farm
By Lilian Schaer, Agricultural Writer
Managing calf health is a team effort. Depending on the size of the farm, this could mean a variety of people have responsibility for calf health, husbandry, biosecurity, cleaning, feeding and even euthanasia.
Why do I need protocols?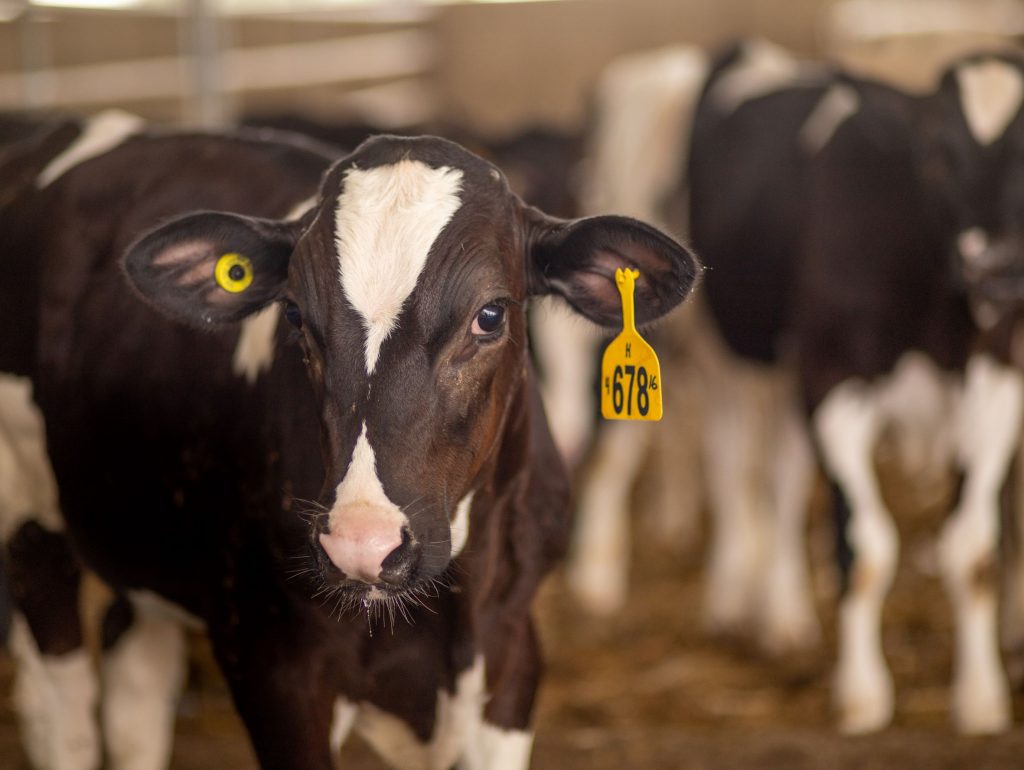 The key to the best possible outcomes in all aspects of raising and managing calves is consistency—and one of the best ways to achieve that is by developing a strong and detailed set of protocols or standard operating procedures.
In a step-by-step way, the protocols spell out routine on-farm procedures involved in everything from managing and treating certain diseases or conditions, and implementing biosecurity to managing vaccination regimens, or handling euthanasia.
The goal is that any new farm employee could read them and understand how the tasks should be performed, resulting in a consistent approach regardless of who is completing the job.
Ultimately, following standard processes will result in healthier calves while also lowering your cost of production by ensuring you're compliant with drug withdrawal periods, making it easier to train new employees, and maximizing treatment success by reducing the number of errors or missed treatments.
What kind of information is part of a protocol?
A treatment protocol for Bovine Respiratory Disease and pneumonia, for example, will describe early symptoms of the condition to help you detect which animals might be sick. A scoring chart of the severity of clinical signs helps determine whether or not an antimicrobial treatment is required, followed by a list of acceptable treatment options, their dose and frequency, and necessary withdrawal times.
The calf vaccination protocol indicates at what age calves should be vaccinated against which diseases and with which vaccine. A biosecurity and cleaning protocol describes daily tasks to clean feeding equipment, automatic calf feeders, hutches, and pens, as well as tips on how to best minimize possible disease transmission.
How do I get started?
Your veterinarian is the best partner in helping you develop and implement protocols appropriate for your farm. That's because they have a broad range of knowledge about production practices, health, and welfare, and can work with you to put the solutions in place that will work best for your herd and your operation.
The calfcare.ca website features a series of downloadable protocol templates that can be completed and customized with the help of your herd veterinarian. Available are protocols for:
Bovine Respiratory Disease
Calf vaccination
Cleaning and biosecurity
Dry cow vaccination
Euthanasia
Navel infection treatment
Diarrhea treatment
You may already be following most or even all of the best practices and procedures from memory, but it's always best to have a written plan in place that considers all aspects of animal welfare and human safety. Proper documentation will also help you benchmark your performance and encourage continuous improvement.
This project was funded by the Canadian Agricultural Partnership, a five-year federal-provincial-territorial initiative.