Herd health includes calf health
Herd health includes calf health

The Healthy Calf Podcast series is designed to help Ontario dairy and veal producers make informed decisions about youngstock health and welfare, with a focus on taking a more proactive approach to reduce disease and improve performance.
Typically, veterinarians visit dairy herds on a routine basis for herd health. This visit usually includes pregnancy checks and assessments of sick cows as well as addressing any concerns a farmer may have. Calf health is often not a high priority unless a producer identifies a problem. Why is this the case? Youngstock are an important part of the herd as future dairy replacements. Their health and welfare from day one can have an impact on their future performance, so why are we not paying closer attention? Including an evaluation of calf health as part of your routine herd health visits can help to prevent disease and optimize health and performance which will ultimately impact their future productivity. Learn more in this Podcast with Dr. Kristen Edwards, as she discusses incorporating calves into routine herd health visits, and the outcomes they have appreciated since doing this.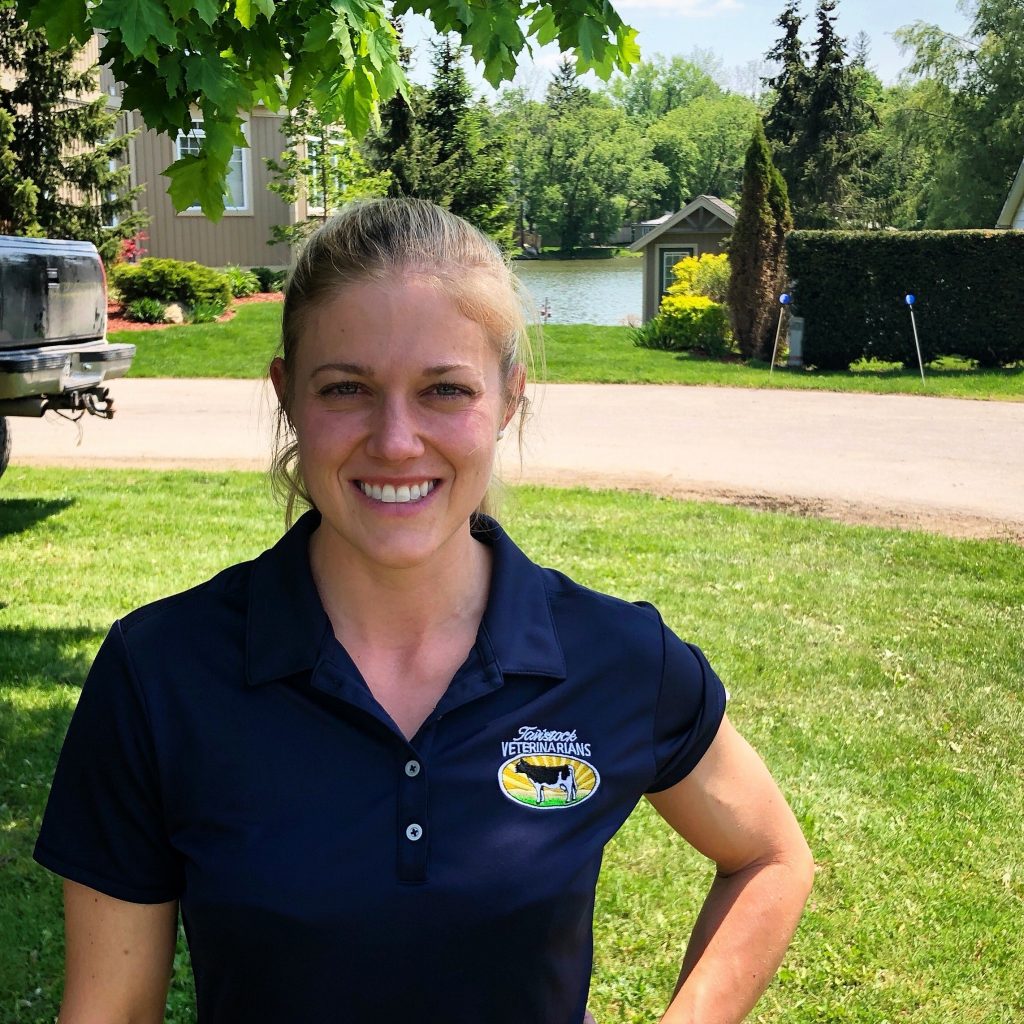 Kristen received her undergraduate degree in Zoology from the University of Guelph and earned her Doctorate in Veterinary Medicine from the Ontario Veterinary College in 2014. Upon graduation she joined the Perry Veterinary Clinic in Perry, New York; a large predominately dairy practice with 26 veterinarians on their team. Wanting to be closer to family, Kristen returned to Ontario to practice dairy production medicine and joined Tavistock in 2016. Her professional interests include dairy nutrition, calf health, reproduction, and dairy economics. In 2019, Kristen developed a calf health program for Tavistock Veterinarians to reduce calf disease and mortality while enhancing long term production through optimized calf rearing.