Building the foundation for better calf performance
Building the foundation for better calf performance
Biennial Healthy Calf Conference brings Canadian experts to hybrid platform this fall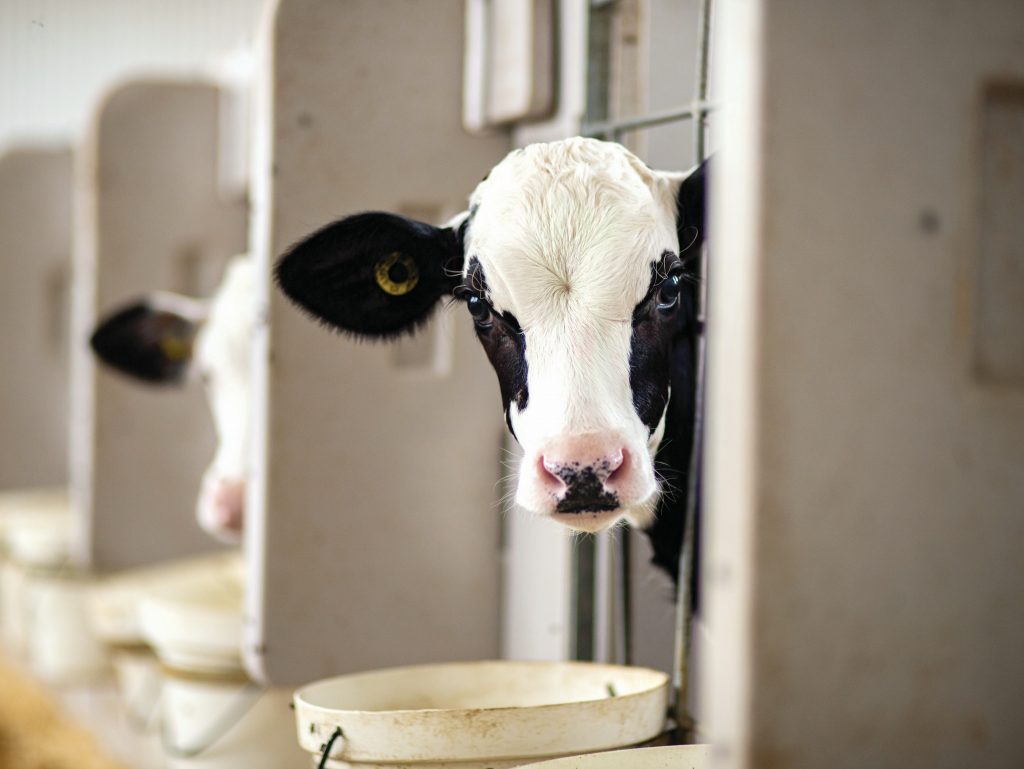 Healthy calves are the building blocks of every successful dairy, veal, and dairy-beef operation. Investing in calf health and welfare can translate into lower mortality rates, reduced use of livestock medicines, improved cost of production, and ultimately, less stress for calf-raisers, all while laying the foundation for future performance and profitability.
Hosted by Veal Farmers of Ontario (VFO), the Healthy Calf Conference (HCC) will bring together producers, industry partners, and an all-Canadian line-up of calf care experts to address common calf-raising challenges. The late November event will be offered as a hybrid for the first time ever, providing the same exceptional experience conference participants expect, whether attending in-person or joining via interactive live-stream from the farm or workplace.
"Our last in-person event in 2018 sold out at one of two locations, and our virtual event in 2020 saw over 350 attendees join us from around the world. Producers are still looking for those practical tips that they can implement on farm right away, a hallmark of the Healthy Calf Conference, and we're pleased to bring the event to calf-raisers both in-person and via an interactive live-stream this year," said Kendra Keels, Industry Development Director, VFO.
In-person registration includes a full day of presentations, calf-focused trade show, and hot lunch. Online registration includes the Zoom link to watch a full day of live-streamed talks. Providing further value, all attendees will be able to view the recorded presentations after the conference, and the registration packages also include access to exclusive calf care resources and a digital copy of the proceedings.
The program
This year's interactive, hybrid conference will feature a dynamic program covering health, nutrition, welfare, and housing, with some of the most respected professionals in the field of calf management. Attendees will gain insight into practical ways to take their calf management to the next level and improve the well-being and performance of their calves.
Dr. Frédéric Beaulac, Triple V Veterinary Services, headlines the program, sharing his over 10 years of experience managing Salmonella Dublin (S. Dublin) on veal farms, including the kinds of clinical symptoms he expects affected calves to present, and how he works with producers to control the disease. His presentation will be followed by Dr. Cynthia Miltenburg, Lead Veterinarian Animal Health and Welfare with the Ontario Ministry of Agriculture, Food and Rural Affairs, who will share data on the prevalence of S. Dublin in Ontario, and why we need to continue to prioritize prevention and control.
Associate professor at the University of Guelph and NSERC Industrial Research Chair in Dairy Cattle Nutrition, Dr. Michael Steele will outline the newest concepts in preweaning and weaning feeding regimens and discuss how they may be related to future health and performance. His current research is focused on the mechanisms that control gastrointestinal health and development in cattle.
Also joining the program is 2021 American Association of Bovine Practitioners "Bovine Practitioner of the Year" Dr. Kelly Barratt, partner at Heartland Vet Services, who will review colostrum guidelines, practical techniques, and equipment you can implement on your farm to manage, monitor, and improve calf health and welfare.
The day-long event will also feature Harold House, M.Sc. P.Eng., DairyLogix, who will break down ventilation requirements for healthy calves, options for ventilation systems, and how to trouble-shoot ventilation issues in calf facilities, as well as the University of Guelph's Dr. Devon Wilson, who will bring some context to current calf transport practices in Canada, and highlight new and ongoing research that aims to understand how farms can ensure their calves are fit to ship. Aaron Keunen, Mapleview Agri Ltd. will discuss effective alternatives to antimicrobials.
For veterinarians
VFO welcomes bovine practitioners to join our full conference at their convenience, and to access our Veterinarian Portal here for more resources.
"Your veterinarian is an extra set of eyes in the calf barn and can be key in overcoming common calf challenges," said Keels. "Animal care is a top priority for VFO, and this conference has been an important way for us to bring the latest information to Ontario producers, veterinarians, and industry partners. We look forward to extending our reach even further as we host our tenth Healthy Calf Conference this year with an all-Canadian line-up of experts."
Event details
The Healthy Calf Conference will be held Wednesday, November 30, 2022, from 10:00 a.m. to 3:30 p.m. EST.
In-person tickets are $100 and the live-stream program rate of $75 per person will be offered this year, thanks to the generous support of our sponsors. Applicable taxes and fees are extra. More details can be found in the registration brochure here.
Registration is available online here until Friday, November 18, 2022, or until tickets are sold out for the in-person event, and Monday, November 28, 2022, for the live-stream option.
Find more details here and follow and like us on Facebook for updates.