Experts share management strategies with calf-raisers at the 2020 Healthy Calf Conference
Experts share management strategies with calf-raisers at the 2020 Healthy Calf Conference
Nearly 400 attendees joined Veal Farmers of Ontario (VFO) for our first-ever virtual Building the Foundation: Dairy and Veal Healthy Calf Conference (HCC) on Tuesday, November 24th, 2020.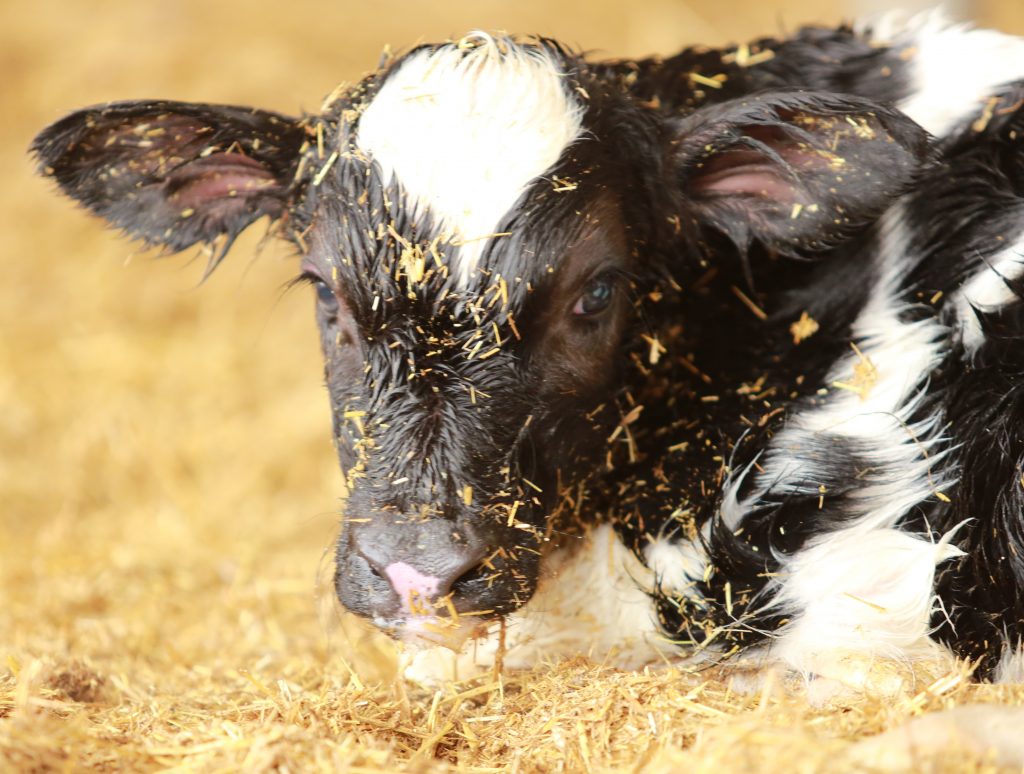 The ninth biennial HCC brought innovative ideas to an international audience of dairy, veal, and dairy-beef producers, veterinarians, industry partners, students, and researchers. Expert speakers offered advice on all aspects of calf management, including health, nutrition, welfare, and housing, providing insight into practical ways to improve their well-being and performance.
"Animal care is a top priority for VFO, and this conference has been an important way for us to bring the latest information to producers, veterinarians, and industry partners. We were thrilled to be able to extend our reach even further at this year's Healthy Calf Conference," said Kendra Keels, VFO's Industry Development Director.
With this year's new virtual format, the HCC delivered the same high-quality content in a more flexible way, with three live presentations and four pre-recorded sessions, to allow attendees to access the conference material at a convenient time.
Following a welcome from VFO Chair Pascal Bouilly, the live presentations were kicked off by Aaron Keunen from Mapleview Agri. Ltd., discussing attributes of effective calf electrolytes and the results of recent research studies published in the Journal of Dairy Science.
The talk by the Saskatoon Colostrum Company's Dr. Michael Nagorske sparked thoughtful questions from attendees as he shared the latest research in bioactives in colostrum and reinforced the importance of colostrum's role in calf health and disease resistance. Watch our Calf Care Corner Facebook page in the coming weeks for the answers to some of the questions on transition milk that we were not able to cover during the live event.
Dr. Joao Costa from the University of Kentucky headlined the live program with insights into group housing calves, including how to best transition the calves to reap long-term benefits of early socialization and proper nutrition while avoiding challenges with health and behaviour. His practical advice on how to balance disease management and the benefits of group housing provided attendees with key concepts they should consider when making changes to how they manage calves on their farms.
As part of the conference package, attendees also received access to the 2020 Healthy Calf Conference portal on www.calfcare.ca, a password-protected page housing the pre-recorded talks by Dr. Mike Van Amburgh, Cornell University, Dr. Steve Roche, ACER Consulting, Dr. Jodi Wallace, Ormstown Veterinary Hospital, and Kendra Keels, VFO, digital proceedings, and exclusive calf care resources.
Speakers from the pre-recorded talks were also eager to share their best calf-raising tips.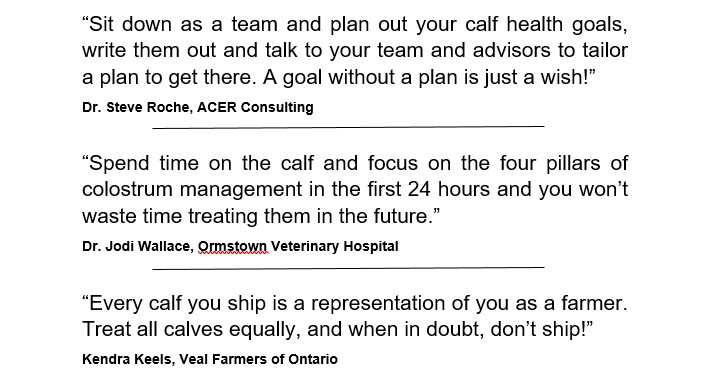 For producers who missed the conference, the proceedings and access to the recorded presentations will be made available for purchase until 4:30 p.m. today, Monday, December 7th, 2020. Click here to learn more.